At v-planet, we make yummy, healthy dog food totally from plants. Formulated to meet all AAFCO standards, our food is made in Canada with nourishing, non-GMO, plant-powered ingredients. We focus on nutritious superfoods and leave out top allergens like animal products, corn, wheat, and soy. Hooray for healthy, cruelty-free kibble! 
V-Planet formulated with natural plant fibers, prebiotics, and postbiotics to help improve gut health to reduce the risk of allergen sources from the gut.
VEGAN OWNED & OPERATED
Based in San Francisco, our family business has been been making vegan dog food since 2005.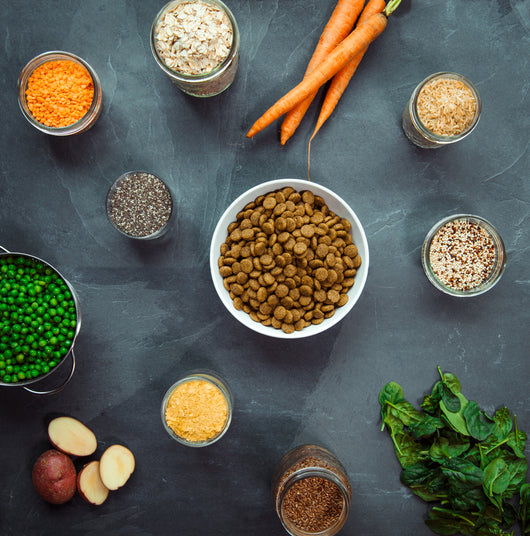 100% vegan ingredients
V-planet is made in Canada with super nutritious, non-GMO ingredients and packs 24% plant-powered protein.
We're vegan and we love all animals. Dogs, cows, pigs, chickens, you name it! That's we're passionate about making a change with our 100% plant-powered products. With our recent international expansion, our healthy, yummy dog food is now accessible to pooches across the planet.
See our ingredients